When people talk about New York, Manhattan's always the first thing to come to mind. But many tend to underestimate the beauty of Brooklyn. Better known as the Twin City of NYC, locals and tourists alike adore its diverse attractions. From the world-famous Brooklyn Bridge to the historic Brooklyn Museum and fun-filled Coney Island, you won't run out of things to do.
But there's more to Brooklyn than meets the eye. Its real estate market serves as a hot topic among realtors because of promising prospects. 
Whether you're looking to own a home, rent an apartment, or buy a property, here's everything you need to know about the real estate situation in the Big Apple's second-largest borough.
The Real Estate Situation in Brooklyn
America took a big hit when the COVID-19 pandemic suddenly ravaged the globe. The government imposed new regulations restricting what was once normal, disrupting the economy and society.
Like any other physical market, real estate suffered. But despite losses during the start of the outbreak, it's now taking a good turn. With people getting vaccinated and protocols easing up, the housing situation shows promise for realtors.
In general, New York City might be back to its former glory soon. Brooklyn, especially, is the borough that's enjoying the most significant improvement.
Rents in Brooklyn follow the same trend. The leasing, in particular, thrives at an unexpected rate of 2,141 new leases as of June. Discounts for the usual apartment also rose to 11.3%, making it $2,704 in June. On top of that, the median rent rates in Brooklyn went up by $50 compared to June 2019, now at $3,050. While this doesn't sound favorable for tenants, Rental units like studios, one-bedrooms, two-bedrooms, and three-bedrooms offer 11.2%, 25.3%, 26.8%, and 35.25% discounts. Better units mean more significant discounts.
According to Zillow, rents aren't the only thing seeing a rise in the city. Brooklyn homes now cost an average of $660,230, about 4.1% higher than last year. You can expect rates to be more expensive in metro areas, especially in Downtown Brooklyn.
Best Neighborhoods in Brooklyn
Brooklyn's real estate industry is booming right now. But with the economy's still recovering, prices are yet to reach their peak. That's why it's an excellent decision to buy a property before it gets much more expensive. Moving to Brooklyn? Here are some of the top neighborhoods to consider.
Bay Ridge
Rentals and properties in Brooklyn might seem pricey, but the listings in Bay Ridge seem to hold back. Still, realtors predict it won't remain the same primarily because of the direct ferry service to Wall Street. Many will rush to secure properties, increasing prices. What's best here is that unlike the busy streets in the metropolitan area of New York, Bay Ridge gives you more breathing space due to its suburban feel.
Brooklyn Heights
As you enter Brooklyn Heights, you'll see the famous St. George Hotel, streets riddled with trees, and townhouses from decades past. The neighborhood is one of the oldest in Brooklyn, with plenty of historic buildings and values. There are many benefits to living here, like airy parks, first-class private schools, and their mode of transportation is admirable. Looking for a great neighborhood? Brooklyn Heights is the way to go, especially if you're into ancient and beautiful architecture. Just a heads-up, prepare your bank.
Bedford-Stuyvesant
Today, many New Yorkers shift their attention to neighborhoods away from the metro to areas like Bedford-Stuyvesant. Why? Well, the pandemic is the primary culprit since places with dense populations have higher chances of transmitting the virus. Not only that. The townhouses in this neighborhood are still affordable but expect to encounter some issues. No worries, though. You can still improve its value with a few renovations. To make things even better, businesses are gradually finding their way into Bedford. This will surely bring an influx of newcomers that contribute to increased housing demands.
Downtown Brooklyn
The heart of the borough, Downtown Brooklyn, is home to the world-renowned Barclays Center. Although expensive, the housing market in this area is still more reasonable than Manhattan's. Residents also enjoy easy access to subways, shopping centers, restaurants, and entertainment. Towering skyscrapers and residential condo units line up the streets. It's no surprise people like to flock around the neighborhood.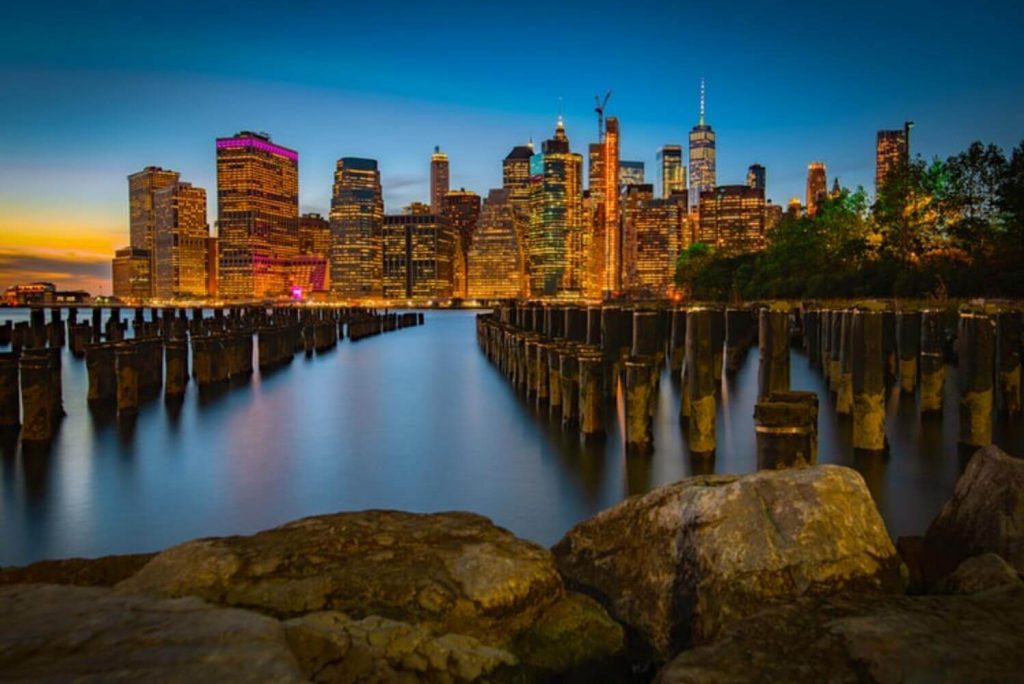 Brooklyn has always existed in Manhattan's shadow. But with the current trends caused by the pandemic, changes aren't impossible. One thing is for sure, though. Once everything is back to normal, the Brooklyn real estate market will surely come to life.